Angel Bell Returns to TPD Marketing After Exclusive Engagement And Presents Segment On Psychological Resilience As A Featured Motivational Speaker For Hunterdon County Pathways
Clinton, NJ, December 14, 2015 (Newswire.com) - ​Through ongoing dialogue and her continued passion for community commitment and outplacement programs, Angel Bell returns to TPD Marketing and presents a segment on Psychological Resilience to the business community as a featured speaker during the recent Hunterdon County Pathways Career Services event held at the Stanton Ridge Club in Whitehouse, NJ on Giving Tuesday, a day of international giving.
Pathways offers employment training, coaching and placement services and is dedicated to providing effective, evidence-based professional counseling and behavioral health therapy to address life's situations, big and small.
In her presentation, Bell provided ten tips to building psychological resilience, one's ability to adapt to traumatic or stressful situations during a tough time.
"Undoubtedly, emotional pain and grief are inevitable when we are faced with difficulties in our lives", said Bell. "However, people react differently to these situations. Those with greater psychological resilience are better equipped to adapt to changes more easily."
Bell's tips to building psychological resilience included:
1. Accept the Situation: Difficulties and unpleasant changes are a part of life. Accept situations we cannot control or change.
2. Develop a Positive Way of Thinking: Have positive emotions in our everyday life, such as joy, love, hope, optimism as these help cope with negative emotions.
3. Express Gratitude: Appreciate people who have positively supported us and pay attention to positive situations that occur in our lives, especially psychotherapeutic.
4. Create Strong Relationships: Resilient and happy people have deep, strong and meaningful relationships in their lives. What matters is the quality of relationships we have and our interaction with positive people who are willing to listen.
5. Find Meaning in Everyday Life: Enjoy simple and beautiful moments in our everyday life. Some people prefer being closer to nature; others turn to faith while others look to activities that make them relax.
6. Focus on Your Strengths: Use negative changes as opportunities. Discover strengths and talents in our creative capabilities, knowing unlimited power within is activated when facing difficult situations.
7. Establish Goals/Prioritize: Set realistic and attainable goals with specific deadlines and try to achieve them.
8. Nurture Yourself: Take care of your body, exercising, getting adequate sleep, fresh air and sunshine as well as quality nutrition.
9. Participate in Social Groups: The development of our social network, the promotion of voluntary work and participation in cultural or professional groups to make you part of a larger group.
10. Reconsider Your Values: Adopt values such as responsibility, respect, fairness, cooperation, simplicity and boldness as the starting point to a new beginning.
Bell encouraged everyone to "become more adaptable and remember that each of us has responsibility for the quality of his or her life and choices we make."
"Thank you so much Angel, for your wonderful presentation", said Nancy W. Rumore MS, LPC, Director of Community Outreach HBH. "We received so much positive feedback about it. It was inspiring. And you are inspiring".
Angel Bell founded TPD Marketing, a Collective of Mastermind Marketer's, PR Experts, Impactful Content Writers, Creative Graphic Designers and Professional Business Services who have propelled companies and individuals throughout the United States and abroad to create a positive identity through branding, to increase client visibility to key audiences.
About TPD Marketing - www.tpdmarketing.com - 888.859.8824
TPD Marketing is a full-service marketing agency, dedicated to the delivery of marketing solutions, individually tailored to the needs of each. They are a collective of client and partner marketers, focused on redefining the success and integration of the customer journey. They are fluent in the human-to-human, business-to-business and business-to-customer audience, and are experts in both branding and the digital ecosystem as it relates to the customers bottom line with a deep understanding of Client & Partner Marketing functions. TPD Marketing is fully committed to delivering impeccable results by offering a non-traditional approach to planning and executing dynamic products and initiatives in today's ever-changing, technology-driven marketing terrain.
# # #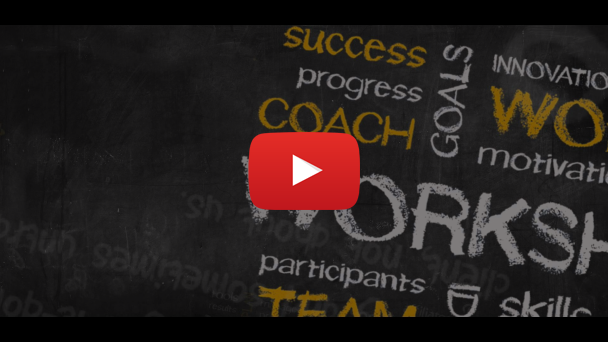 Related Links
TPD Marketing
CNBC Angel Bell
Related Images
Original Source:
Angel Bell of TPD Marketing, Featured Motivational Speaker 2015