LOS ANGELES - January 17, 2023 - (
Newswire.com
)
Takeaways:
DeSo, a new blockchain that has raised $200 million from Coinbase, Sequoia, and Andreessen Horowitz, just launched DeSo DEX, the world's fastest fully on-chain order-book exchange, capable of processing 40,000 matches per second.
This comes on the heels of the launch of Openfund, which allows ambitious founders and builders to raise millions of dollars from anyone in the world as easily as creating a social media account.
DeSo DEX enables secondary trading of Openfund tokens, providing instant liquidity to founders and their contributors, and unlocking capital they can use to grow their startups.
Until recently, few believed a fully on-chain order-book exchange was technologically possible. As a result, users were forced onto centralized off-chain exchanges like FTX, which could abscond with their assets.
That all changed today with the launch of DeSo DEX, the world's fastest and fully on-chain order-book exchange that can process 40,000 matches per second, all while allowing users to maintain full custody of their funds. A technological breakthrough, the user experience on DeSo DEX is as smooth as Coinbase, but without ever requiring users to give up custody of their funds. This comes on the heels of the launch of Openfund, a cross-chain crypto-native fundraising platform that allows anyone to start, fund, and trade the next big thing.
Openfund allows any Bitcoin, Ethereum, or Solana user to invest in promising founders before pitching to venture capitalists. The combo of Openfund and DeSo DEX disrupts the traditional early-stage financing model by unlocking immediate liquidity for both founders and contributors. Founders no longer need to wait 10 or more years for their company to "go public" and become traded on a liquid exchange.
Additionally, founders on Openfund can give contributors a liquid token with their purchase, which can be immediately traded on DeSo DEX. Trades on DeSo Dex are fast and gasless, solving a critical bottleneck during heavy network usage where transaction costs can soar.
"DeSo is the only blockchain that could support a breakthrough application like Openfund and DeSo DEX" says Nader Al-Naji, Founder of DeSo. "The DeSo DEX can process 40,000 matches per second, which makes it the fastest in the world as far as we know. Capital no longer needs to be sidelined and stuck in inefficient liquidity pools unnecessarily, and nobody ever needs to put their capital at risk with a centralized exchange again."
This is the latest in a recent string of successes for DeSo. The platform was listed on Coinbase this last year, and announced a groundbreaking MetaMask integration as well. The platform also announced a USDC integration recently that has attracted many new builders to the ecosystem, including Openfund.
DeSo DEX is yet another example of DeSo's true disruptive power. It is a platform that can disrupt not only social media but also the trillion-dollar early-stage financing market as well.
Contact Information:
Arash Ghaemi
Growth Marketing Lead
[email protected]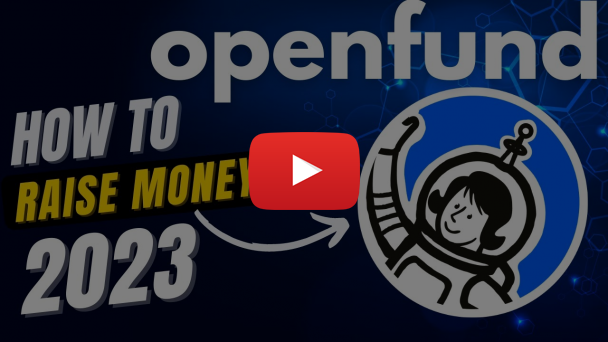 Press Release Service by
Newswire.com
Original Source:
Coinbase-Backed DeSo DEX Launches as World's Fastest On-Chain Order Book Exchange