TBS Dental introduces elvatome 2.0, a revolutionary dental instrument for precise and effortless tooth extractions.
NEW YORK, May 1, 2023 (Newswire.com) - TBS Dental, a renowned dental equipment manufacturer, has proudly announced the launch of elvatome 2.0, the ultimate dental instrument for tooth extractions. Building on the success of its predecessor, the elvatome 2.0 boasts advanced engineering and craftsmanship, offering unparalleled precision, strength, and ease of use during extractions.
For years, dental practitioners have relied on traditional elevators for tooth extractions, causing significant stress on the tooth-bone complex, leading to alveolar or root fractures. The elvatome was introduced in 2019, combining the strength of a luxating elevator with the precision and sharpness of a periotome, and offering clinicians a superior alternative for multi-rooted teeth extractions. Now, TBS Dental has introduced elvatome 2.0, featuring a patent-pending TWIST handle, enhanced grip, and thicker construction for maximum rigidity and reduced clinician fatigue.
"At TBS Dental, we pride ourselves on being at the forefront of innovation and advancing the field of dentistry," said Haseeb Sajid, CEO of TBS Dental. "The release of elvatome 2.0 is the culmination of years of rigorous R&D and advanced engineering, resulting in a dental tool that offers unparalleled precision, strength, and ease of use during extractions. We are excited to bring this game-changing product to dental practitioners and contribute to the betterment of patient care."
elvatome 2.0 is designed to protect tissue, preserve bone, and enhance the patient experience during tooth extractions. The spade-shaped sharp tip effortlessly severs the periodontal ligament while expanding the alveolar bone, making extractions faster and easier than ever before. Upgrade your dental practice with this revolutionary tool and experience a new level of precision, strength, and ease during every extraction.
To learn more about elvatome 2.0, please visit www.tbsdental.com or contact your local Patterson Dental Representative today.
Contact Information:
Christian Skarli
Multimedia Specialist
[email protected]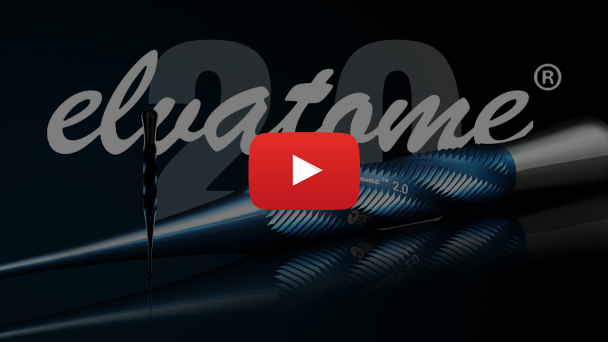 Original Source:
TBS Dental Launches Elvatome 2.0, Redefining Tooth Extractions With Advanced Engineering and Precision