Queendom Metaverse is the World's First Women-Made World for Young Girls Launched on the Sidelines of the World Economic Forum
LOS ANGELES, January 26, 2023 (Newswire.com) - World Woman Foundation collaborates with Cavrnus, Inc., and 10-year-old artist Aayati, the Co-Founder and Creator of Queendom Metaverse, to launch the first-ever metaverse to empower young girls between the ages of 10 to 18. The platform will provide access to coaching, capital, and community, focusing on entrepreneurship and creativity in a bold new way. The Queendom Metaverse was showcased at World Woman Davos Agenda on the sidelines of the World Economic Forum.
According to UN Women, there are currently 1.1 billion girls worldwide. But their dreams and potential are often destroyed by discrimination, violence, and lack of equal opportunities. Queendom Metaverse is designed to help young girls to break gender stereotypes in making career choices, expressing creativity, and building the confidence of girls to lead like themselves. The Queendom Metaverse is an inclusive place built to educate and empower one million girls worldwide.
More than 450 global leaders from 30-plus countries attended the launch of the Queendom Metaverse. Some prominent names who attended the launch included Helen Clark, Former Prime Minister of New Zealand; Ghada Owais, Lebanese broadcast journalist Al-Jazeera; Sonia Singh, Editorial Director, NDTV Group; and Federica Marchionni, CEO of Global Fashion Agenda. Gina Badenoch, a Young Global Leader of WEF and Founder, and 10-year old Co-Founder of Queendom, Aayati Dash Kar, joined the launch at Hard Rock International in Davos.
According to UNICEF, 129 million girls are out of school, including 32 million of primary school age, 30 million of lower-secondary school age, and 67 million of upper-secondary school age. Mass migration due to climate change and war has impacted girls' lives. Therefore, World Woman Foundation is committed to investing in girls' education and transforming communities, countries, and the world. Girls' education incorporating the reach of the Queendom Metaverse platform strengthens economies, reduces inequality, helps girls acquire education, earn higher incomes, and build the confidence to lead like a woman.
"I was bothered by the term kingdom and man-made world. I want our generation to create a world for girls on our terms without judgment or stereotypes," said Aayati Dash Kar, Co-Founder and Creator of Queendom Metaverse.
Queendom Metaverse is powered by Cavrnus, the metaverse builder platform. Multi-user co-presence, voice, video and screen share, and a persistent journal connect people and ideas across the digital and physical in a new shared reality. Custom avatars, realistic 3D real-time lighting and shadows, plus the ability to script nearly any interaction, allows Cavrnus to deliver a life-like, human-focused Queendom Metaverse.
Cavrnus delivers the most comprehensive platform toolkit for building and publishing completely custom and open metaverse experiences on the desktop, laptop, tablet, and in VR, XR, MR and the web. As the world's first scalable white-label metaverse solution, Cavrnus puts the power of unlimited, custom immersive creation and delivery at the disposal of enterprises, brands, and changemakers like Queendom.
"We are extremely excited to support Aayati's vision to connect and empower girls and young women with each other and with incredible resources to help them build their futures," said Anthony Duca, CEO and Co-founder of Cavrnus. "Partnering with Queendom Metaverse," continued Anthony, "aligns with our mission and values to put the human experience at the core of Cavrnus."
Queendom Metaverse will be the central hub to provide girls with coaching, capital, and community. Most importantly, Queendom Metaverse will be a place for girls to be themselves and to lead.
Contact Information:
Stephanie Ecike
Director
[email protected]
(510) 990-4275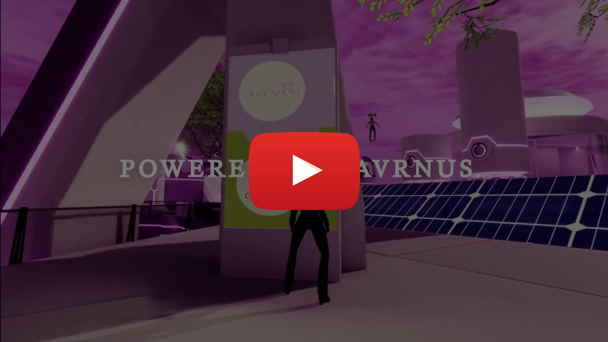 Original Source:
World Woman Foundation and Cavrnus, Inc. Launched Queendom Metaverse With 10-Year-Old Artist Aayati in Davos