The entire TSplus Headquarters Team met last week in Lyon, France, to take stock of the developments and progress achieved over the last three months and prepare the end of the year. 2022 has been a year of stabilization and foundation of what TSplus will be as a brand and as an organization in the future. Read on to know more.
Newswire.com
)
TSplus understood how to take advantage of the very favorable market conditions of past couple of years, in favor of the development of Remote Access infrastructures, the generalization of Remote Work situations and the increased need of Network Security tools, to expand its range of products with adapted solutions at a reasonable price. The simplicity of installation and configuration of each program combined with complex and advanced technologies, high security and attractive licensing has been the winning recipe to bring TSplus software on the front line of remote access solutions in this period of crisis. At a time when companies needed a quick and affordable way to make this technological transition, TSplus came up with the accurate answer. The release of Remote Work and Remote Support software was part of it. 
Consolidating On Achievements to Ensure Continuous Development 
This extra cashflow has enabled TSplus to expand its territory with the opening of local branch offices in India and Prague which are already successful, to invest in the developments of brand new and professional websites, intensify marketing campaigns and contract high-value partnerships to gain in visibility and credibility. Brand recognition is at the core of TSplus strategy, and the foundations of an international, expert remote access software developer are now firm and solid.  
Preparing 2023 with new Income Sources Based on Users Experience 
TSplus development is supported by a strong collaboration among its different teams: Support agents give feedback to Developers, who includes customer requests and comments in new versions and products, aligned with the business objectives and sales results. On top of that, the marketing team works closely with everyone to efficiently communicate and promote TSplus software and control the market responses to make the necessary changes in the strategy.
Based on this tight teamwork, TSplus continues to evolve and respond to customer expectations. Important work has already been done to enhance the look and feel of the purchasing process, as well as the setup and the administration of each product. Ongoing extensive improvement is being brought to the TSplus Partners' program to offer extensive tools and documentation in a dedicated personal environment. A new collaborator, Chantal Dumont, has joined the ranks to kick off the TSplus Academy project: an e-learning program designed for new partners and resellers who want to master TSplus environments and technologies, with obtention of an official Certificate. In the coming months, customers will also discover rich-content products websites with modern design and pertinent information, will get access to a completely redesigned Remote Support software, and be introduced to the first TSplus SaaS Licenses. 
TSplus software are all available as free 15-day trials, to download from the website.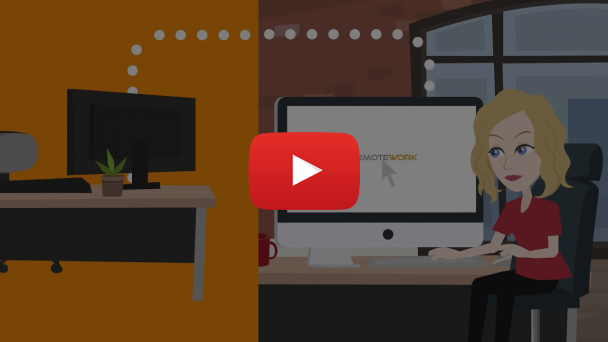 Press Release Service by
Newswire.com
Original Source:
TSplus Quarterly Meeting of September 2022: On the Right Track to Connecting the World