Matthew Levitan, former Senior Director of Marketing & PR for Sony Playstation, the world's largest gaming company, has officially joined the Board of Advisors for the humanitarian-based cryptocurrency project called Kindly. This opens the door for the company to introduce its socially responsible products into the gaming and Metaverse industry.
Newswire.com
)
Co-founded by one of the world's largest food relief charities, Kindly aims to bring social impact to NFTs, gaming, and the Metaverse by building an ecosystem of products and services using blockchain and Web3 technologies to generate, track, and streamline the processing of measurable social impact.
With Matthew's 8+ years of experience working with Sony PlayStation, he provides valuable insight and connections that create significant opportunities for Kindly within the mainstream gaming industry. The Japanese tech giant now makes most of its gaming revenue, which totalled $24.9 billion last year, with the PlayStation 5, which came out in 2020 and became the world's most popular next-gen video game console. 
Matthew shares his enthusiasm: "I'm excited to facilitate connections, business opportunities, and gaming innovations for Kindly to create products and services that will generate measurable Social Impact through Kindly's ecosystem."
Founder and Chairman of Kindly, Paul Rodney Turner, says "Our goal at Kindly is to make it easy for everyone to be kind through building innovative Web3 applications and a platform that will transform business, including the gaming industry."
The prediction for gaming is 180 million gamers in the U.S. by 2022, the majority between 18-34. The same core demographic as the cryptocurrency and NFT market.
"We're building a platform that enables any blockchain or gaming platform to become socially responsible by generating measurable social impact. With Matthew's experience and insight, we'll create winning products for the Metaverse space," explained Carmelia Ray - Head of Marketing & Community at Kindly. 
About Kindly
Kindly is a humanitarian-based cryptocurrency project co-founded by Food For Life Global. With their existing infrastructure and strategic partners, Kindly is bridging the gap between social impact and Web3. They'll create innovative consumer and business-related products that track and execute certified measurable social impact on the blockchain.
Kindly launches their white-list to qualify for their Buy, HODL & Earn Airdrop to receive 50% more Kindly Coins after token launch in Q3 2022. Sign-up link: kindlycoin.com/whitelist 
To learn about the Kindly Ecosystem, visit www.Kindlycoin.com.
Media Contact:
Carmelia Ray, Head of Marketing & PR, Kindly 
Mobile: 647-928-6824 Email: [email protected]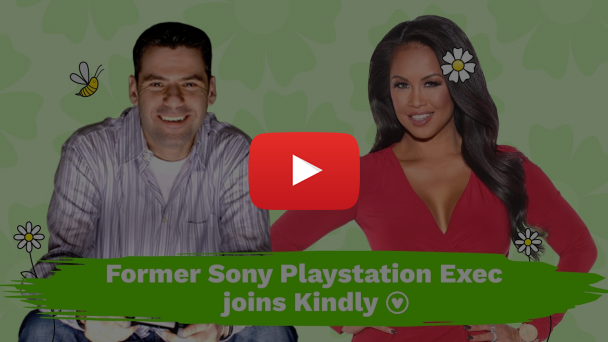 Related Files
Kindly-Whitepaper.pdf
Related Images
Press Release Service by
Newswire.com
Original Source:
Former PlayStation Exec Joins Kindly; Humanitarian Cryptocurrency Bringing 'Measurable Social Impact' to Gaming & Metaverse